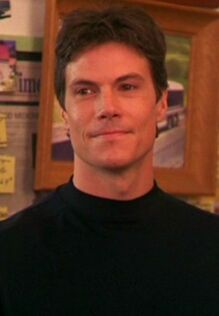 Cryto was a demon known as "The Demon of Vanity".

In the 16th century, Cryto traveled the Dukedom's offering youth and beauty, but at a great price. In exchange for his services, Cryto demanded the souls of those he restored. A group of three witches sought to stop Cryto by skinning him alive, believing this would prevent his spirit from returning. Rather than being vanquished, the demon was reduced to non-corporeal, gaseous state.
AppendicesEdit
(Book of Shadows text:)
Ad blocker interference detected!
Wikia is a free-to-use site that makes money from advertising. We have a modified experience for viewers using ad blockers

Wikia is not accessible if you've made further modifications. Remove the custom ad blocker rule(s) and the page will load as expected.