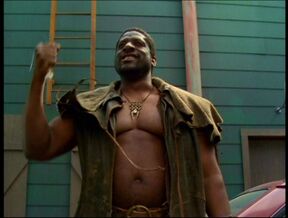 Brute Demons are Upper Level Demons with overwhelming strength. They have super human strength, and have the ability to shimmer from place to place. Brutes work alone, and can be identified by their muscular stature. Their method of killing is generally is by crushing the skulls of their victims. They should be approached with extreme caution and fought with greater focus because they are very crafty and like to disguise themselves.
Appendices
Edit
(Book of Shadows text:)
Brute Demon
Edit
Ad blocker interference detected!
Wikia is a free-to-use site that makes money from advertising. We have a modified experience for viewers using ad blockers

Wikia is not accessible if you've made further modifications. Remove the custom ad blocker rule(s) and the page will load as expected.